WooCommerce Search & Filter plugin – powerful, flexible and easy to build custom search forms for WooCommerce. The plugin provides additional functionality to WooCommerce plugin to allow your site visitors make searching of products by categories, products attributes, tags and price.
Look at our demo
Keywords search
Search by keywords search field. Open suggestions list.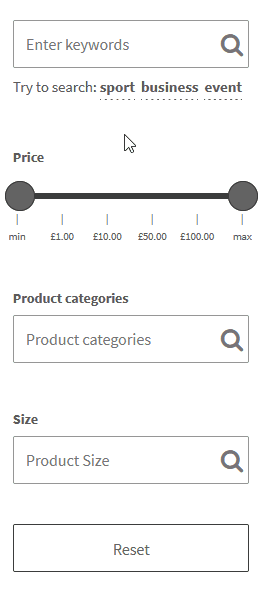 Categories and attributes Search
Search by product attributes (size, color, e.t.c.), by products categories, by product tax.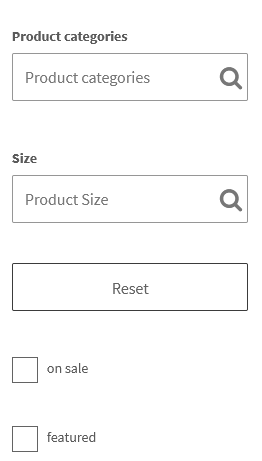 Price Search
And by price, of course. Range slider and other widgets available.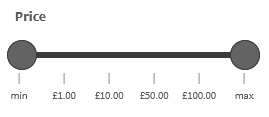 Dynamic recount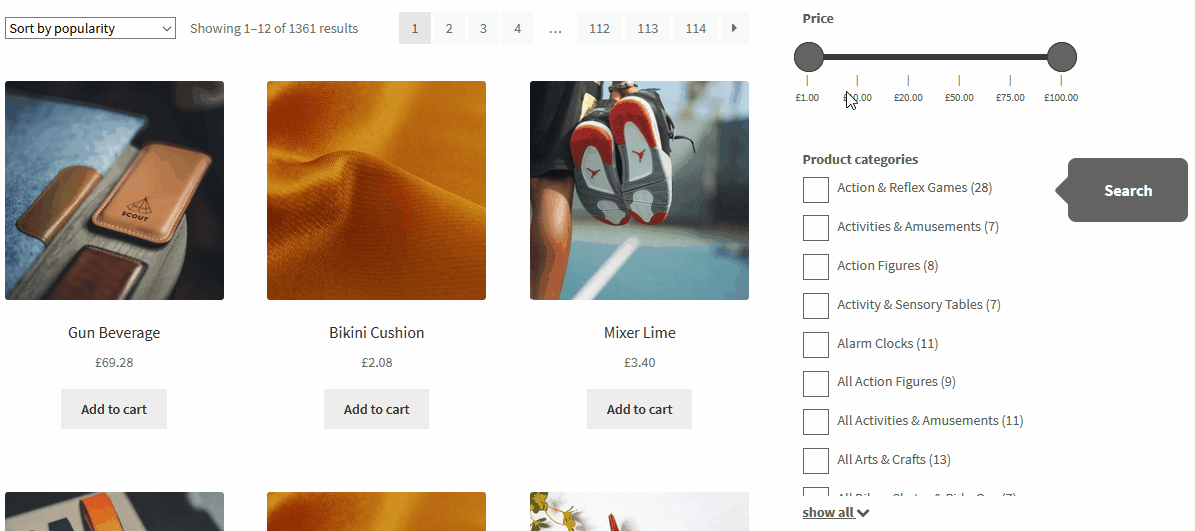 Form Builder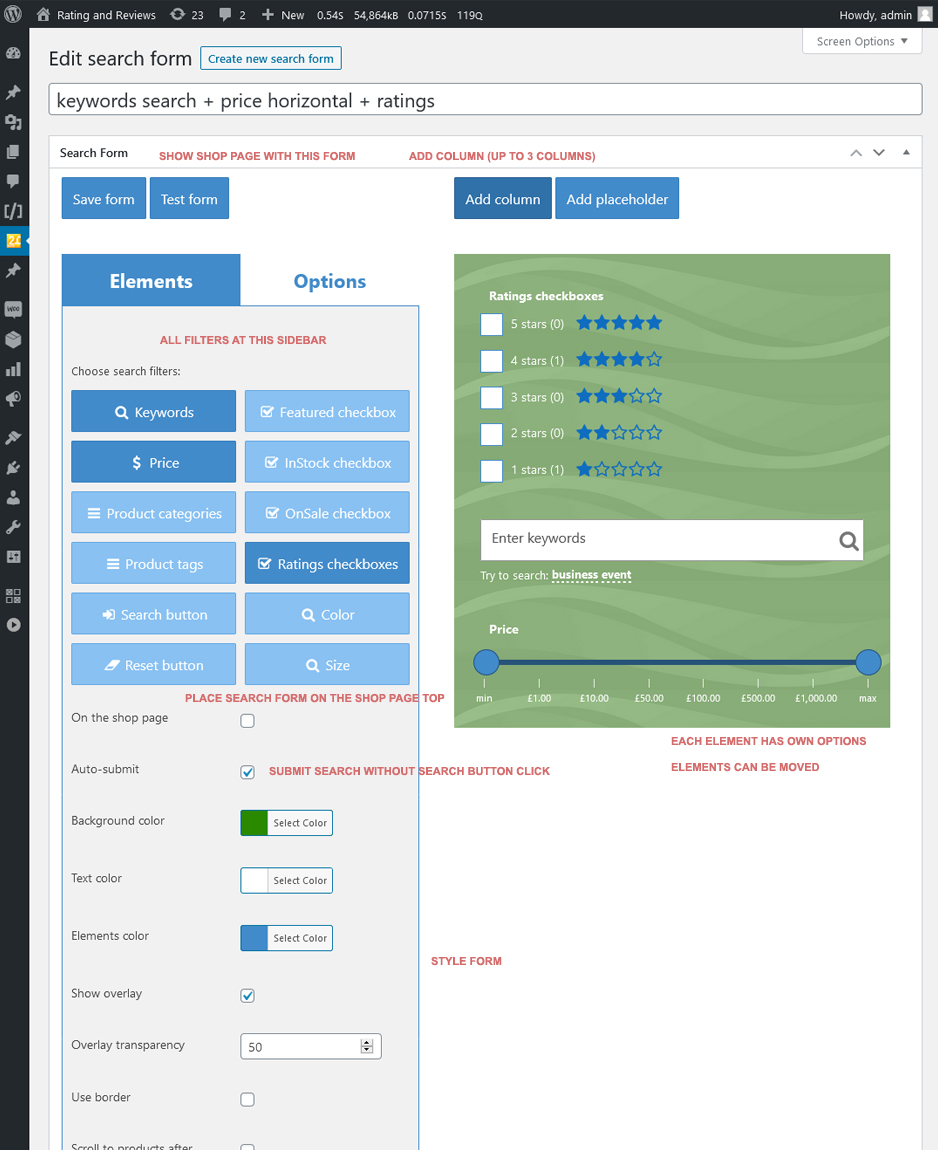 Categories options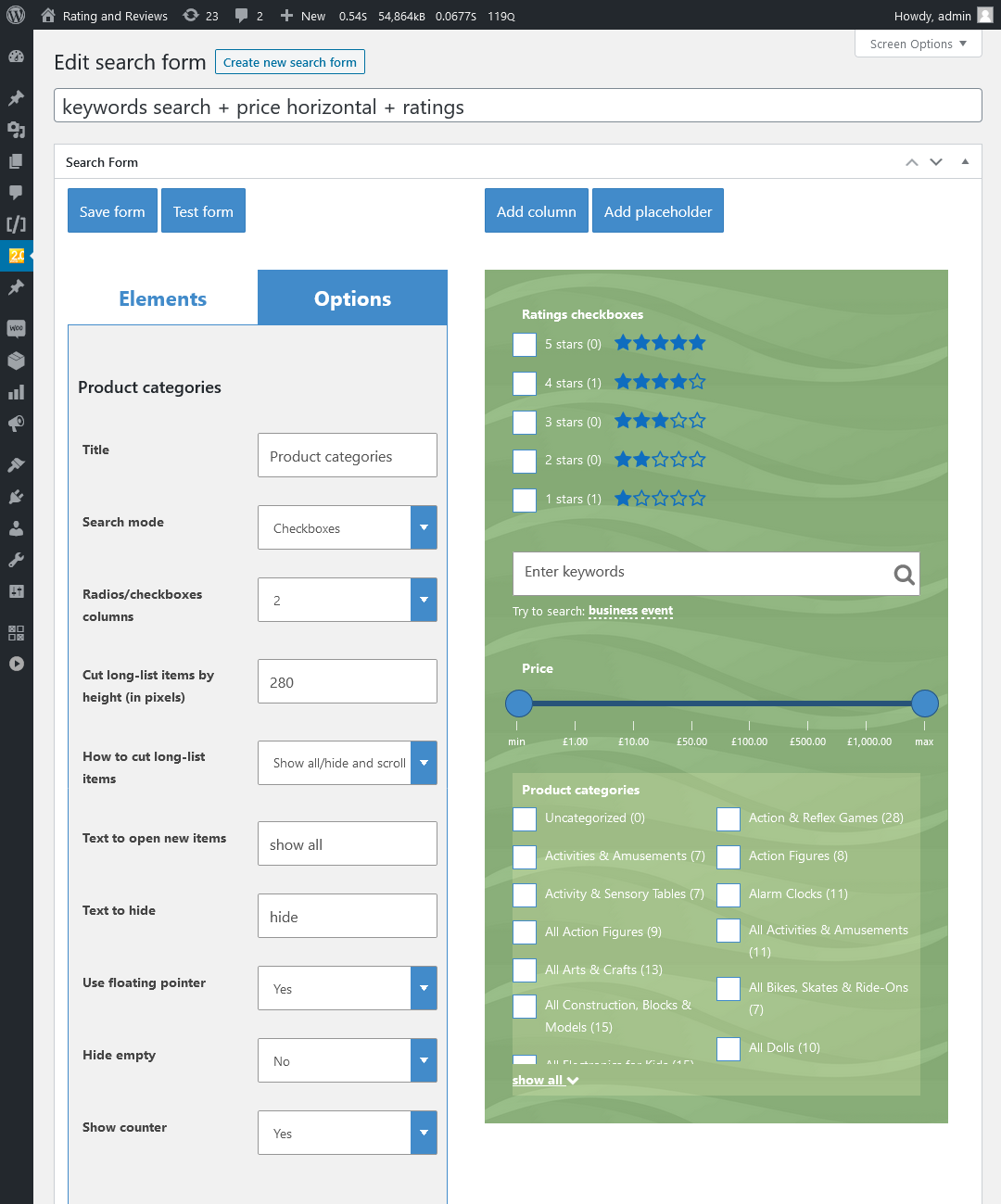 Keywords options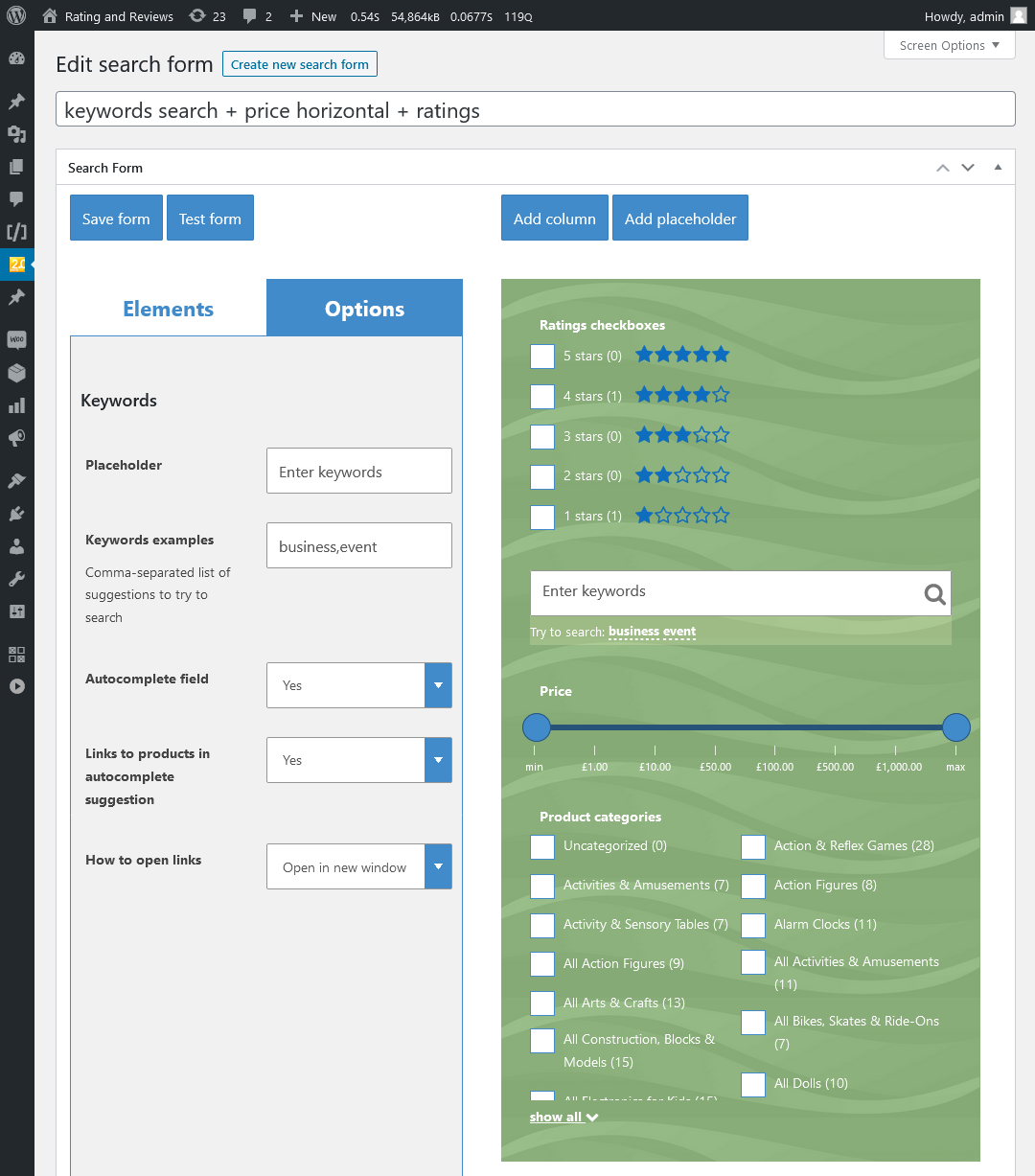 Price options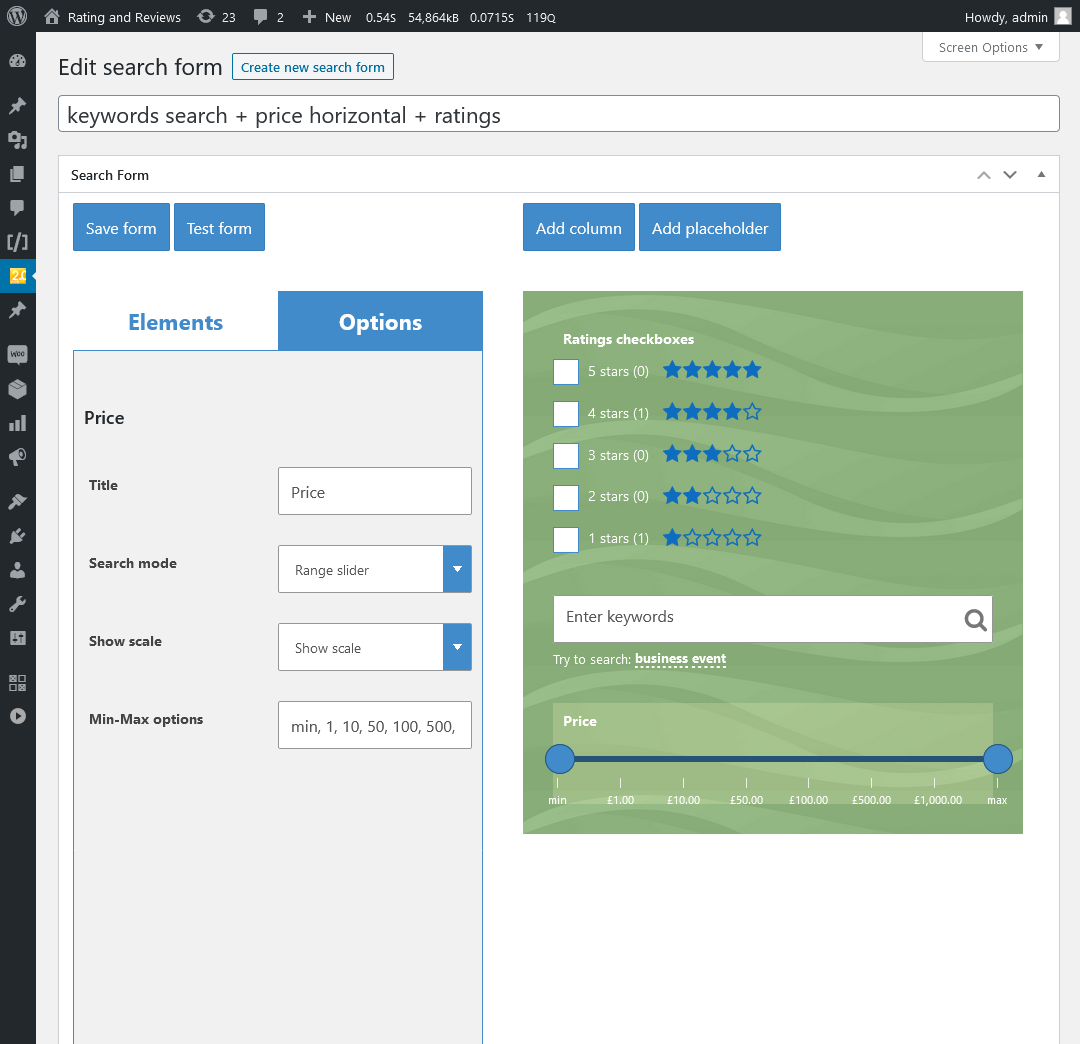 Ratings options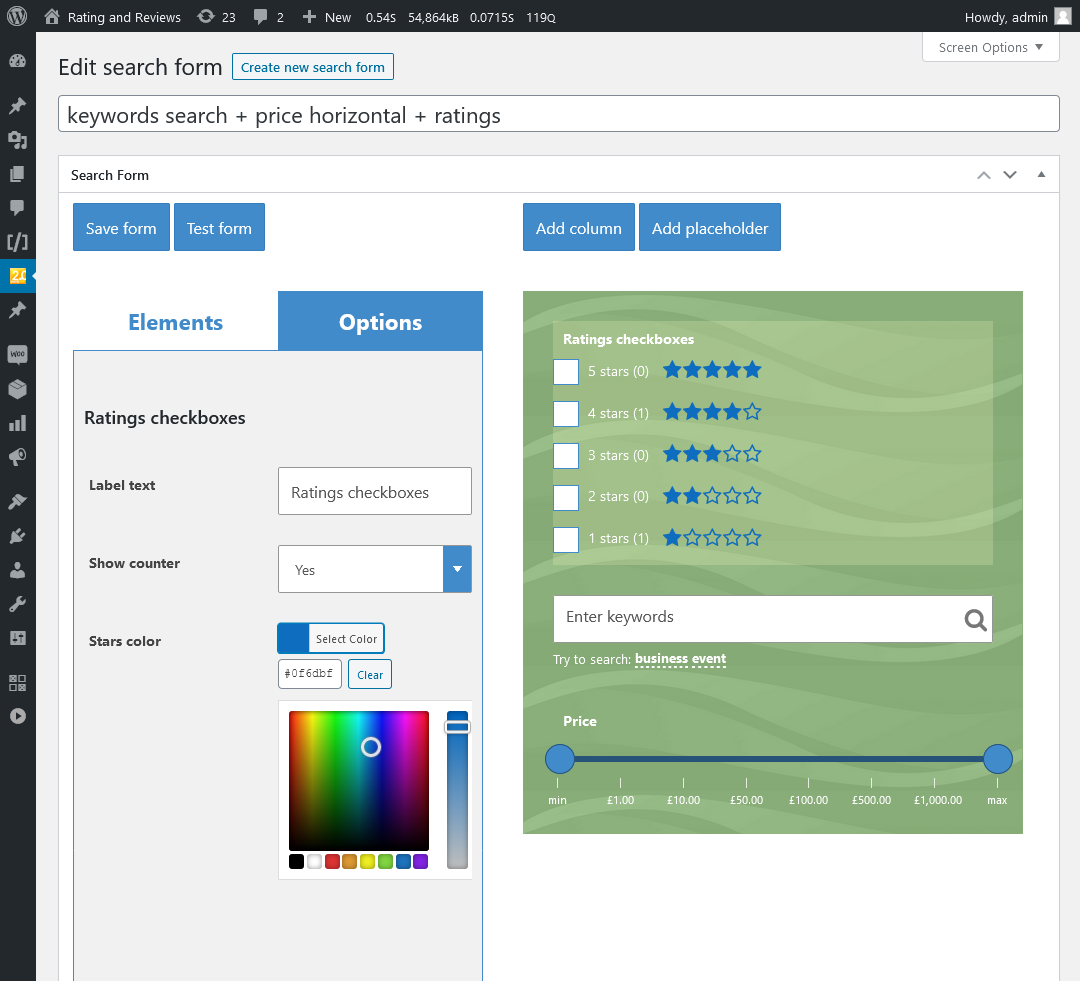 Changelog
Version 1.0.2 - February 5, 2021
- new feature: search by ratings
- improvement: dynamic recount
- improvement: layout and CSS fixes

Version 1.0.1 - January 31, 2021
- new feature: dynamic recount of terms, prices; featured, onsale and instock checkboxes
- new feature: cut long terms lists by height with scroll container
- new feature: shop page query follows URL parameters as default parameters
- improvement: layout and CSS fixes

Version 1.0.0 - January 20, 2021
- intial release