please send us email at [email protected] after purchase

you can check what is Purchase Code from this link : https://help.market.envato.com/hc/en-us/articles/202822600-Where-Is-My-Purchase-Code-
After i Confirm your purchase Code , Please Unzip Main File and Run YoutubeEmailExtractor.exe and Register your Licence as per below Screen.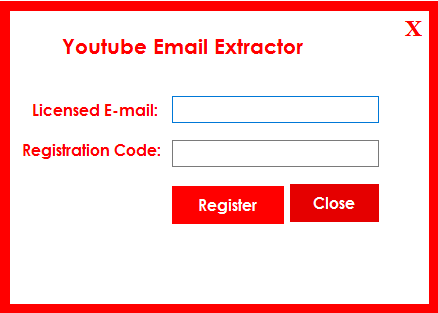 Licence Email :   Registered Email.

      
Registration Code :  Evanto Purchase Code.

       
After Registration you can Use Software.